GAME RECAP: The Varsity Boys Wildcats pounce on the Varsity Boys Beavers 83-52
The Beavers were looking to come out and redeem themselves after Tuesday's loss against Clinton. The Wildcats brought a lot of intensity to start off the game and with five minutes and eight seconds to go the Wildcats had a lead of 14-4. Thanks to a three pointer by Traven Jackson  and one by Dalton Greer, the Beavers sparked a comeback. By the end of the first quarter the Beavers were down 22-17 to the Wildcats. The Wildcats came out into the second putting pressure on the Beavers and with four minutes to go the beavers trailed the Wildcats 32-23 in the second quarter. With three minutes and eighteen seconds to go in the second, former Beaver Stafford Shanklin slammed down a dunk and swung from the rim causing an out roar from the Oak Ridge student section. The hair-raising dunk gave the Wildcats momentum and they extended their lead 48-26 at halftime.  Oak Ridge came out in the second half putting pressure on the Beavers and with 3:09 in the third Oak Ridge had a lead of 57-37. At the beginning of the first quarter the Wildcats had a commanding lead of 68-40. The Beavers were unable to make a comeback in the forth and the final score was 83-52. In a post-game interview with sophmore Jaden Brown when asked what prevented #9 Oak Ridge from getting a 40 or 50 point lead he said, " Eight minute quarters." In another post-game interview with Raley Henson, a sophmore on the team, when asked what's next for the team he said, "More teamwork and we need to practice harder." When asking Coach Henson what they needed to improve on going into the game Friday against Halls he said they needed to work harder and play better transition defense. The Beavers look to bounce back and get another win over Halls Friday.
About the Writer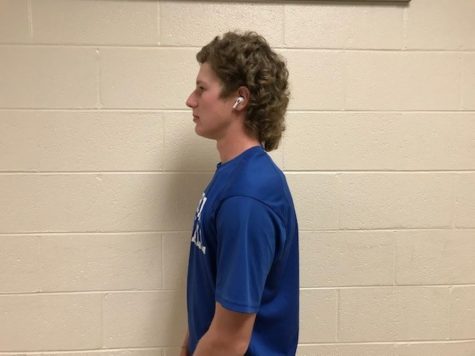 Harrison Garrett, Sports Editor
Harrison Garrett is a senior reporter for the Karns Chronicle. Harrison plays on the Varsity baseball team and enjoys writing about sports. Some of Harrison's...