GAME RECAP: Beavers fall to the Red Devils 32-21 in home opener
The Beavers were looking to start off the season with a win after a canceled week 1 game. Karns came in with a chip on their shoulder after losing to Halls 45-0 last year. In a pre-game interview with Coach Taylor when asked what his game plan was going into the game he responded, "I think it is important for us obviously, to run the football and I am excited about our defense you know, I think we are gonna be improved defensively"
The Beavers trailed early as the Red Devils managed to put 7 on the board. The score at the end of the first quarter was the Red Devils lead 7-0.  Karns came out hot in the second quarter with a touchdown pass by Desean Bishop to Devin Sanz to make it 7-7. After the score Micheal Elliott forced a fumble that was recovered by Karns. The Red Devils came back and found the endzone with a touchdown run to go up 13-7. On the extra point for Halls, Adarion Pattion blocked the kick to keep the score at 13-7 Halls with 7:45 to go in the second quarter. With 4:54 to go in the second Desean Bishop runs it in to make it 14-13 Karns after the PAT. The Red Devils quickly came back scored to make it 19-14 Halls after a missed extra point with 2:06 to go. Going into the half Halls had a 19-14 lead over the Beavers. When play resumed in the third both defenses came out hot leading to multiple stops. Halls ended the defensive showdown with a touchdown to make it 26-14 Halls with 6:10 to go in the third quarter. Halls quickly started to run with the lead after another touchdown pass to make it 32-14 Red Devils with 1:10 to go. At the end of the third quarter the score was still 32-14 Halls. With 8:48 to go Riley Keegan passes it to Desean Bishop for a 71 Yard touchdown pass to make it 32-21 with the extra point. Karns had late life in the fourth but it was not enough as the Beavers lost momentum and fell to the Red Devils 32-21. In a post-game interview with Desean Bishop when asked what were his thoughts on the game he remarked, " We played hard. Made a lot of mental mistakes, but we are improving." When Desean was asked what the Beavers were going to do to prepare for the upcoming game against West he stated, "Just do our jobs, play hard, and make a few adjustments and we should be fine." In another post-game interview with Caleb Clifton when asked what his thoughts on the game were he responded, " We're a better all around team than we have been in a while." The Beavers look to get their first win at home next week against West.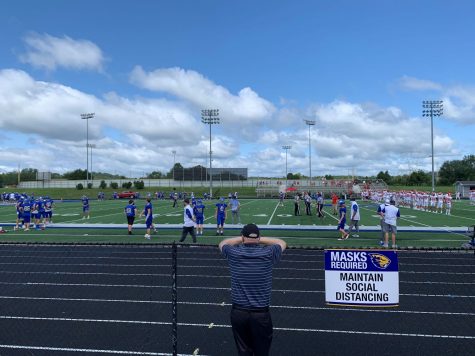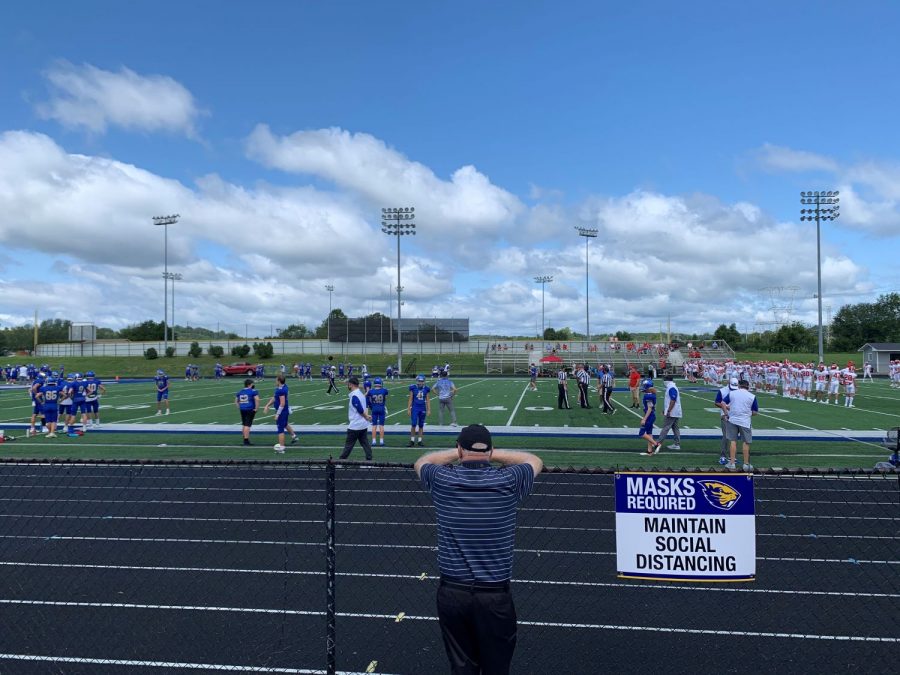 About the Writer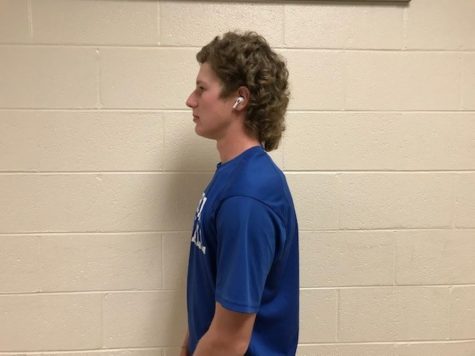 Harrison Garrett, Sports Editor
Harrison Garrett is a senior reporter for the Karns Chronicle. Harrison plays on the Varsity baseball team and enjoys writing about sports. Some of Harrison's...