Karns offers new fun AP class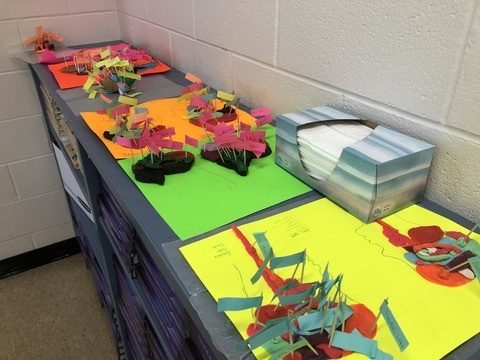 With the start of the new school year, many students have picked up on new additions to the school. Some might not have noticed the introduction of a new AP Psychology class taught by none other than social studies teacher BJ Arvin. This class is an interesting addition to the other AP classes and Arvin was able to get this class because many of his normal psychology class students wanted this class as well.
Arvin said that he enjoys teaching this class and is confident that his students are as interested in it as much as he is. He defines the ideal student of this class as someone who is hoping to pursue a career in psychology. Arvin describes the class as just as challenging as any other AP class but explains how there is more to it than that. 
Arvin says that his favorite thing about teaching this class is "Getting the students to look inwards and think about themselves… and how we perceive the world."
Arvin hopes that his students get hands-on experience from this class and that they know what to do when they are out there in the real world. He wants his students to "do a little more self reflecting taking this course."
Arvin wants to take the pressure off of his students because it is a rigorous class. To keep the class entertaining and fun, he says that his students did projects with chalk and blowing bubbles to see how it affected them psychologically. His favorite project so far was watching his students make brains out of play-dough seeing how creative his students can be. 
Gabriel Leon, a junior enrolled in his class, says he enjoys the company of his friends, but his favorite aspect about the class is "Learning about how the mind works." 
Other students of Arvin's, Savannah Larrimore and Ari Rathe, describe the class as "interactive" and "fun." Students that take this class sound like they enjoy it very much.
Arvin says that "At least once a week [we] do an exercise that applies to what we're talking about rather than sitting here taking notes or watching videos."
He likes teaching this class because his students are creative and hard working when it comes to their classwork. If you are interested in psychology and earning an extra college credit, this class is for you.