GAME RECAP: The Lady Beavers fall to the Lady Dragons 73-33
The Lady Beavers fell to the lady dragons last night by a score of 73-33. The Beavers were coming off of a tough loss against Campbell County last Friday. The Lady Beavers got an early 4-0 lead courtesy of Kylee Scarbrough's offensive skills. The Beavers quickly lost the lead after Clinton capitalized on turnovers and missed shots. After 14 points unanswered by Clinton, Karns finally answered back with a layup to make it 14-6 with one minute and thirty seconds to go in the first quarter. At the end of the first quarter the Lady Dragons were atop the Lady Beavers 21-9. The Lady Beavers started the second quarter with 7 points of their own and with five minutes and twenty-one seconds to go the Lady Beavers still trailed the Lady Dragons 29-12. Clinton capitalized on multiple turnovers and by halftime the score was 41-17. The Dragons came into the second half putting pressure on the Beavers and with five minutes and five seconds to go in the second half the Lady Beavers were still down 51-19. After a few layups by the Lady Beavers they still trailed the Dragons 61-25. The Lady Dragons amassed a 46 point lead with three minutes and twenty-two seconds to go in the fourth quarter. The Final score for the game was 73-33. In a post-game interview with Shaunacy Waller ,a senior on the team, when asked what the team could've improved on she said, they needed to improve on passing the ball under pressure and putting more shots up. In another post-game interview with Madelyn Mundt ,a sophmore on the team, when asked what the Beavers did wrong she said, "we didn't work as a team". When asking both girls what they needed to improve on they both stated they needed to work more cohesively and get more ball movement. In a post game interview with Coach Robinson when asked what they could've improved on and what they could learn from that game, he said, "just simple mistakes, rebounding, boxing out, finishing shots, and playing strong." When asked what effect does the crowd have on the game he remarked, "the crowd completely changes the way we play. When our girls have one hundred, two hundred, or three hundred people standing there screaming for them…. it completely changes how we play and how the other team plays." The lady Beavers are looking to change the way they played on Tuesday and come back strong against a strong Oak Ridge team on the twenty-third.
About the Writer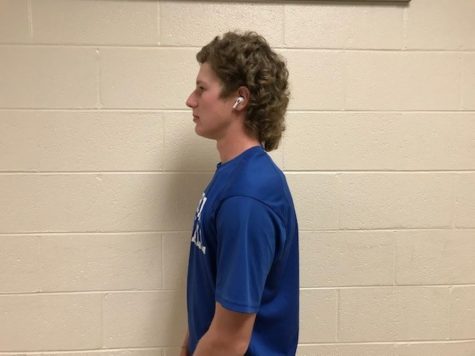 Harrison Garrett, Sports Editor
Harrison Garrett is a senior reporter for the Karns Chronicle. Harrison plays on the Varsity baseball team and enjoys writing about sports. Some of Harrison's...