GAME RECAP: Lady Beavers fail to get going in fall to the Lady Wildcats 72-10
The Lady Beavers failed to get the offense going in a loss to the Lady Wildcats. Last year when the Beavers played the Wildcats they lost 94-19. This time the Lady Wildcats started off with the lead and ran with it. The Beavers weren't able to put points on the board in the first quarter and with 7 minutes to go in the 2nd quarter the Wildcats had a commanding lead of 27-0. Oak Ridge put pressure on Karns the whole night causing the Beavers to turn the ball over. The Beavers finally got a layup and with four minutes and fifty-five seconds to go in the second the Wildcats had the lead 33-2. The Wildcats maintained intensity and by halftime Oak Ridge was running away with the lead 47-5. With 4 minutes in the third the Beavers trailed Oak Ridge 54-5. The Beavers were struggling with ball movement all night.  Karns lost to Oak Ridge by a score of 72-10. In a post game interview with Senior Shaunacy Waller when asked what the Beavers were going to improve  on going in to tomorrow's game she stated, " definitely going to come out with a lot more energy and more determination to win." In a post game interview with Coach Robinson when asked what were his thoughts on the game he said, "Well, we've got a lot of areas to improve but, in general we looked a lot better then we have in the past against Oak Ridge." When asking Coach Robinson what they were looking to do against Halls tonight he exclaimed, " I think we can come away with a victory. I mean last time we went in the fourth quarter up one ended up losing by three." The Lady Beavers plan to get revenge against Halls Friday for a loss earlier in the season against them.
About the Writer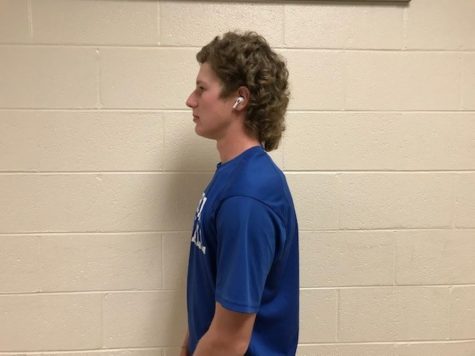 Harrison Garrett, Sports Editor
Harrison Garrett is a senior reporter for the Karns Chronicle. Harrison plays on the Varsity baseball team and enjoys writing about sports. Some of Harrison's...