Humans of KHS: Joe Lain
Humans of KHS is a column that showcases some of the unique students who roam our halls, one story at a time. It takes its inspiration from Brandon Stanton's Humans of New York photoblog.
"I wanna make money playing music, but I gotta have a job that pays the bills, so like, in college I want to get my Doctorate in Psychology. I wanna do Family and Marriage Counseling, because it makes good money. But, like, I really wanna do what my dad did and play music and tour and make albums and whatever. Like he's working on one right now, I'm pretty sure. My dad was like in an Americana band a couple years ago when he was in Texas and he was on an album. He played bass on it and it's really good. I play electric guitar, acoustic, bass, alto and tenor saxophone, and I drummed in a local band for about eight or nine months. We were a garage band, I mean it's still a band, but I'm no longer a part of it. I was in a garage rock group called The Passerbys and it was a two man group, but I'm pretty sure it's a three man group now. When I was in it, I was a huge fan of the stuff that my friend was writing, and now we're no longer friends, and I don't like any of the stuff he makes now, because it's garbage. I wasn't a very good drummer anyway, but I did what I needed to do."
About the Writer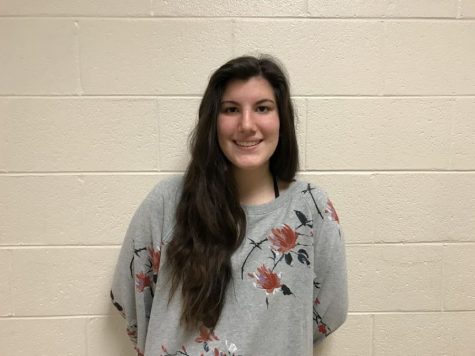 Rebecca Veach, Senior Reporter
Rebecca Veach is a Senior Reporter for The Karns Chronicle. She has been a member of the Karns High Colorguard and Winterguard for four years and has...