The Whole Child: Little to Big
Often times when students ask, " What is Byington-Solway?" they are answered with a vague explanation, shrug, or simply an "I don't know", yet what they should be answered with is that Byington-Solway is an extra opportunity to further their knowledge in real world careers. Wendy Erwin, who teaches Early Childhood Education down at Byington-Solway, believes that, "Byington-Solway is often a secret gift… [yet] it is the way education kind of ought to be." She describes how Byington offers smaller classes that promote better individualized learning experiences and how students choose to be there.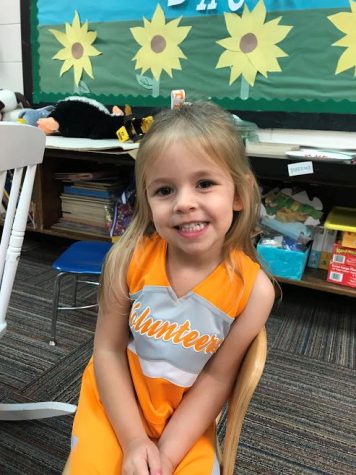 The lack of recognition has caused confusion for not only the students at Karns High School but also for students that attend other schools, such as Powell and Hardin Valley. Some misconceptions that early childhood deals with is the use of plastic dolls that are to be taken home and cared for by the student or that early childhood is simply a daycare for the students who became mothers during their time in high school. However, Byington-Solway is much more than taking a doll home, Byington offers their students real life experiences with actual children ages 3-5 years old. It is an amazing opportunity for students to learn what it's like to teach preschoolers and create a bond with a child they have never met.
It allows students to become an outlet for a child to look up to and allows them to connect with the other teachers (students) in the class.
In this class students will learn how to create lesson plans, deal with safety hazards, make progress in a child's developmental status, and learn the difference between linear and whole child teaching styles. From this, the ultimate goal at Byington "isn't to be a keeper of children," but rather to "be better today than you were yesterday."
Finally, Ms.Erwin's favorite quote to live by is "Choose Joy," and if you join her class you just might be.