Beavers start off 1-0 in 6-0 win over Anderson County
The Beavers looked to start out the season with a win. The boys were 5-0 in preseason games and looked to continue that streak. In 2016, 2017, and 2018 the Beavers won back to back to back district titles. The varsity boys were looking to erase last year's season and come back out on top. In a pregame interview with senior Grif Hughes when asked what his game plan against the Mavericks was he stated, "just throw a lot of strikes and pound the zone." The beavers took an early lead and ran with it. Grif Hughes threw 5 flawless innings not giving up a single run. Aaron Tye, a Senior on the team, came in and threw two innings also not allowing a run. To cap the night off in the 6th inning senior, Hunter Madgar hit a solo home run to extend the Beavers' lead over the Mavericks. In a post game interview with sophomore Jackson Fielden when asked what were his thoughts on his game he said, "I thought we played well as a team and we had a lot of support in the dugout and I think that there was a lot of energy given off by our dugout which translated over to the game. In a post game interview with Coach Hurley when asked what his thoughts on the game were he stated, "It was a good win; it's always a good way to start off 1-0." When asked what the Beavers needed to improve on going into tonight's game Coach Hurley said, " We gotta play better defense and put the ball in play more than we did last night." The Beavers take on Anderson County again tomorrow night and look to be 2-0 on the season.
About the Writer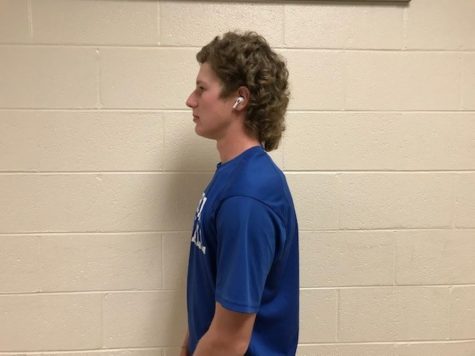 Harrison Garrett, Sports Editor
Harrison Garrett is a senior reporter for the Karns Chronicle. Harrison plays on the Varsity baseball team and enjoys writing about sports. Some of Harrison's...