Culinary Arts meeting challenges during Covid-19
Due to Covid-19, many students and teachers thought that Culinary Arts and other hands-on CTE classes would be unable to happen, but Chef Jacob "Neb" Neblett made sure this would not be the case. Students in Culinary had to change the way they usually made food to ensure that no outbreaks would occur and food could be prepared safely. "We are really having to social distance the students which has limited the types of foods that we cook only because our style of cooking in the past has been so collaborative," said Neb. This year, students have been working solo on dishes to avoid gathering and to remain six feet apart. Signs stating the symptoms of Covid-19 and mask requirements can be found throughout the dining room and kitchen. Students have continued to follow hand washing procedures and wear gloves and masks at all times.
A big worry for Culinary students and teachers alike was whether lunch services would be back for the fall semester. Neb says that lunch services will be back but in a different fashion. The amount of students taking online classes has left only six students in Culinary Arts' third block class, the class that usually serves lunch. Neb states, "So instead our lunch services for this year, at least this semester, fast casual foods things like sandwiches, soups, maybe a salad and keeping a tight limited menu at least until the spring." The Culinary classes have already begun serving sandwiches and soups to teachers. 
Karns High School going on Red, or all virtual, is a big concern for Neb, but a bright side of students getting Chromebooks and having access to Canvas is that students can create a digital notebook of all their work. Neb's hope is that students will have a collection of the work they have done to present to potential employers in the future. He hopes he'll be able to continue working with students in their digital notebooks on Canvas or even getting a guest speaker on a Teams call, but he's uncertain of what the future holds. In his words, "…[going on red] is going to be a challenge that I'm thinking about as best as possible but still don't know if I'm prepared for it."
About the Writer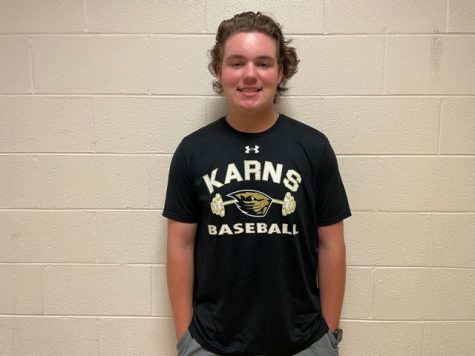 Caleb Jarreau, Managing Editor
Caleb Jarreau is a senior going into his second year with The Karns Chronicle and his first year as Managing Editor. Caleb is the president of the National...