Behind the Mask – Emma Yarbrough
Getting to know the students of Karns
Behind the Mask is a column that showcases some of the unique students who roam our halls, one story at a time. It takes its inspiration from Brandon Stanton's Humans of New York photoblog.
Emma Yarbrough is a senior on the KHS volleyball team who has been part of the Karns community for her entire life. She is excited about life beyond high school and is hoping to commit to a college to play volleyball in the near future.
"This year I am very excited to hopefully commit to continue my volleyball career on the collegiate level. This has been something I have dreamed about since I started volleyball and it is becoming so surreal that I am hopefully about to commit. I have been playing volleyball since I was 11 which it seems like it has been longer than it actually has. I have been representing the Karns community since I was in kindergarten and knowing that I only have a few weeks left to wear my Karns volleyball jersey is bittersweet. The high school team has taught me so much over the years, we have had our ups and downs but at the end of the day the girls on the team are my family and I would not trade them for the world. My hope is that after I am done with college, my job will allow me to come back and coach at Karns because besides playing volleyball, coaching volleyball is my passion."
About the Writer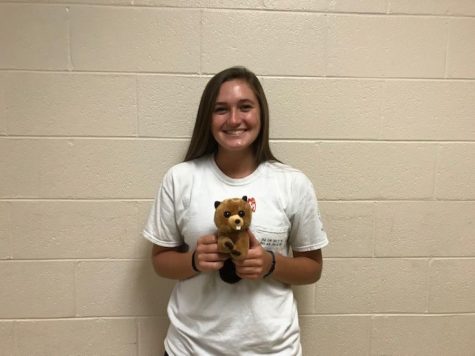 Kylee Scarbrough, Managing Editor
Kylee Scarbrough is going into her third year as a reporter for The Karns Chronicle and her second year as Managing Editor. She's entering her seventh...