NHS deals with pandemic headaches
National Honors Society is an organization that enables honors students to participate in community service and become more involved in their community through their high school. In previous years, students who have been chosen to be in the program are inducted at the beginning of their junior year during an induction ceremony that is held at the school. This year however, no induction ceremony has been held, and returning members have not had a meeting so far. With all the new challenges that this year has brought, NHS is not an exception to things that have to change in order to keep individuals safe. Normally, members of NHS are involved with setting up events happening in the school such as Ghoul at the School and Breakfast with Santa, but due to Covid-19, Ghoul at the School was cancelled and it is unknown if Breakfast with Santa will still be held. National Honors Society also organizes things like canned food drives and fun in-school activities such as sending Hershey's Kisses to fellow students during the holidays. Along with organizing events, Honors Society members are required to complete a certain number of community service hours before the end of the school year. With the late start they are getting this year and with less opportunities for getting out to serve the public, NHS is expected to look different this year. Although no meetings have been held so far, students have been appointed to leadership positions within the club; President of the club is Sarah Owens, Vice President is McKenzie Larrimore, and the PR Manager is Meredith McNeeley. After a brief conversation with Meredith McNeeley, she says, "It's hard to communicate with all these people and get things started with everything going on right now." So far, members from last year have been invited to join a Remind message group so information can be spread when the club gets up and running again. More information about how National Honors Society will look and operate this year will be available after the first meeting is held and the members can hear from the leaders and supervisors.
About the Writer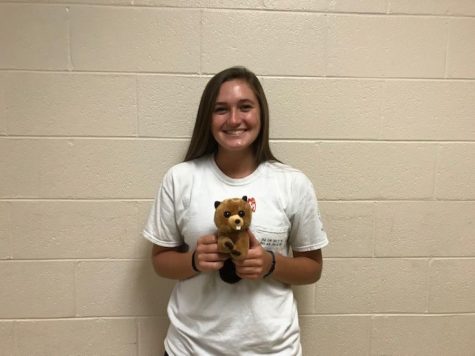 Kylee Scarbrough, Managing Editor
Kylee Scarbrough is going into her third year as a reporter for The Karns Chronicle and her second year as Managing Editor. She's entering her seventh...