Humans of KHS: Kara McNutt
Humans of KHS is a column that showcases some of the unique students who roam our halls, one story at a time. It takes its inspiration from Brandon Stanton's Humans of New York photoblog.
"I really love animals. I volunteer at the animal shelter and the zoo. I try to go once or twice a week. That's really fun. During the week I try and go to Young Williams and when I'm there I work with the neonatal kittens. They're really fragile when they come in so we send them out to foster homes to grow and help them gain weight so they can be spayed, neutered, and put up for adoption. And then I also do office stuff and help take care of other animals and stuff like that. And then on the weekends I go to the zoo. When I go to the zoo, I volunteer with the elephant department and I go out in the yard every Saturday morning, when I'm available, and I just generally help them clean up the poops and sticks and stuff inside of the elephant terrain.  I make sure they have food and stuff. I love working with animals. I don't care what job I have as an adult as long as it has to do with animals."
About the Writer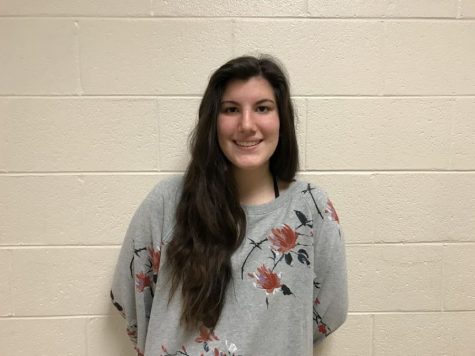 Rebecca Veach, Senior Reporter
Rebecca Veach is a Senior Reporter for The Karns Chronicle. She has been a member of the Karns High Colorguard and Winterguard for four years and has...