Grif Hughes Signs With Carson Newman
On November 18th, 2019 dominant lefty for the Karns High Varsity Baseball team, Grif Hughes committed to Carson Newman. Grif led the Beavers pitching staff last year with his dominant arm and bulldog mentality. His father, Shawn Hughes was a catcher in the minor leagues and played for the Amarillo Dillas for 7 seasons. In an interview with Grif when asked if baseball was his dream sport he claimed, "I've been surrounded by baseball all my life. You know growing up with him as a coach it's just always been the environment I was surrounded by." Grif was originally born in Cisco, Texas and at the age of 14 he moved to Karns.  Grif has been with the Beavers all through high school and this will be his last season before he goes on to further his career at Carson Newman. In an interview with Head Coach of the Beavers, Matthew Hurley, when asked what he thought Grif's greatest attribute is he stated, " He cares about his teammates. It's one of the greatest compliments you can give somebody." When asked what sticks out about Grif, Hurley exclaimed, "his bulldog mentality on the mound, his focus on detail is extraordinary, his will to win is impeccable, and he's just an outstanding teammate." When asked what Grif loves about the game he said, " when you play those close games and you come out on top that adrenaline rush like 'man we just won this game' and you look around and the guys beside you are just as excited. You know, just the feeling of accomplishment." Grif and the Beavers are looking to get back on track and bring another district title to Karns before he moves on to Carson Newman.
About the Writer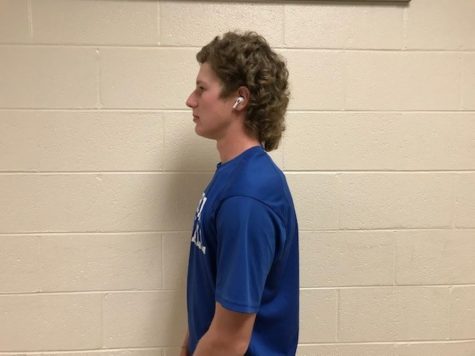 Harrison Garrett, Sports Editor
Harrison Garrett is a senior reporter for the Karns Chronicle. Harrison plays on the Varsity baseball team and enjoys writing about sports. Some of Harrison's...